BURGESON'S PREFERREd - A Full service membership
Program coming soon! Here's what you can expect...
Residential 15 point maintenance services
Lifetime warranty on parts replaced and labor*
Exclusive offers, benefits and more
*valid only when parts and labor are paid initially
*during the life of the membership

SERVICE MAINTENANCE AGREEMENT
2 residential 15 point services
30% discount on diagnostic charges
10% discount on repair costs
10% discount on replacement filters*
Priority scheduling
Week-end and after hours rates are waived
Friendly payment options
*standard filters included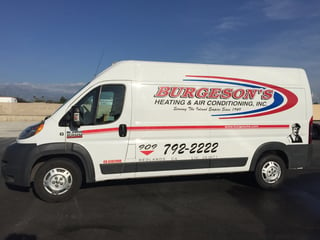 Scheduled maintenance is the very best action to take when caring for your heating and/or air conditioning system. Our annual maintenance programs provide your system with the highest ongoing care imaginable. We optimize peak efficiency throughout the year so that you and your loved ones remain comfortable throughout the changing seasons. Burgeson's Heating & Air Conditioning believes that well maintained HVAC equipment experiences fewer repairs resulting in greater system longevity.
As a Burgeson's Preferred/Service Maintenance Agreement customer you will enjoy benefits such as regularily scheduled ongoing maintenance, discounted service and repair, priority scheduling as well as the added benefit of annual utility bill cost savings.
Let Burgeson's take care of all your heating & air conditioning needs 365 days a year. Even "after hours", your comfort is our priority. We service and repair all makes and models of HVAC equipment such as central heating and air conditioning, evaporative coolers, wall heaters, air filtration and purification systems, humidifiers, air balancing, equipment safety devices, duct work , and zone systems.
OUR 15 point premier services include:
A/C SERVICE
HEATING SERVICE
Check operating pressure.
1
Check furnace operation.
Check voltage/amperage.
2
Clean/Check safety controls & wiring.
Check all wiring and connections.
3
Clean and adjust burners.
Check compressor contractor.
4
Check for gas leaks in furnace.
Check capacitor and relay.
5
Lubricate as required.
Clean condenser coils.
6
Check blower assembly.
Wash/Replace Standard filters as required.
7
Check condensate line as required.
Check blower assembly and lubricate as req.
8
Visually inspect flue, vent, and cap.
Inspect duct work and check air flow.
9
Wash/Replace Standard filters as required.
Check condensate line.
10
Check temperature rise.
Check refrigerant charge/pressure.
11
Check heat exchanger for cracks or defects.
Check temperature splits.
12
Check thermostat operation/program.
Check for signs of leaks.
13
Inspect duct work and check air flow.
Check thermostat operation/program.
14
Check for carbon monoxide leaks.
Replace AA/AAA batteries as required.
15
Check operation of smoke & carbon monoxide detectors.

SUMMER
OPENING EVAP. COOLERMAINTENANCE

WINTER
CLOSING EVAP. COOLER MAINTENANCE
Clean and fill pan.
Clean and drain cooler.
Oil motor and bearings.
Disconnect water at shut-off valve.
Check pump, float & electrical.
Remove belt from pulley.
Adjust belt tensions.
Seal blower housing.
Check/Clean water distributors.
Close registers (if requested).
Change pads.
Install customer supplied covers.
Open registers (if needed).
Check air flow.
Your comfort is our priority 365 days a year!
We're only a call away -- 909 792-2222 , 951 683-1003 , 760 475-6028