The warm, summer months are the most demanding on your AC system. The higher outside temperatures make your AC work harder, which is why we see more AC repairs compared to other times of the year.
Luckily, there are a few ways you can prepare your AC to meet the demands of summer and reduce your chances of an unexpected breakdown.
In this blog, we'll share 4 tips to help your AC run smoothly:
Regularly check and change your air filter
Open all of your air vents
Schedule professional maintenance
Have a professional install a protection kit
---
Want a professional to prep your AC for summer? Call 909-792-2222 or contact us online for a professional AC tune-up.
---
Tip #1: Regularly check and change your air filter
Simply changing your air filter regularly can prevent a slew of serious AC problems during the summer months.
We'll explain...
Before warm air enters your HVAC system to be cooled, it first passes through the air filter. This filter's job is to catch dirt and debris so it doesn't enter your system or airstream.
Over time, the filter will naturally get dirty as it collects dirt and debris from your home's air. However, if the filter gets so dirty it becomes clogged, it will severely restrict the air coming into your system. When this happens, it causes your AC system to work even harder, which leads to extra wear and tear on important components. Eventually, all of this extra strain could result in higher energy bills or even a catastrophic system breakdown (such as compressor failure).

To avoid these issues, we recommend that you check your air filter every month during the summer. If the air filter is dirty, replace it with a new one.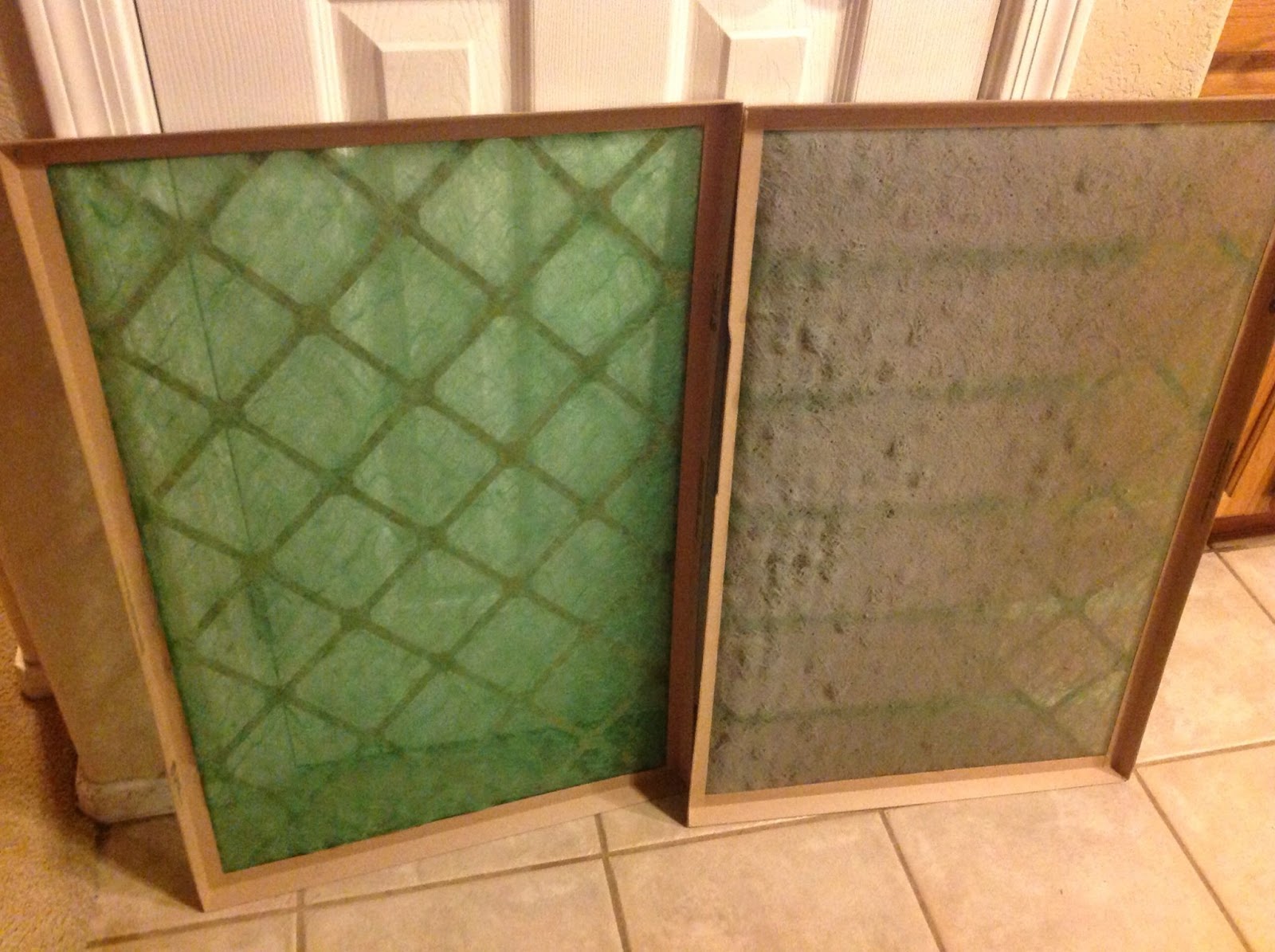 A clean (left) vs. dirty (right) standard air filter
Tip #2: Open all of your air vents
Another easy way to make sure your system keeps your home cool this summer is to confirm that all of your air vents are open, even in rooms you don't use often.
Here's why: Closed supply vents (where cool air comes out) result in higher pressure inside your ductwork. The increase in pressure essentially pushes back against the air that the system is trying to force into your home. Eventually, this can lead to problems such as:
Your evaporative coil freezing causing system shut down
More hot and cold spots throughout the home
Higher utility bills
And more
To avoid these problems, we recommend keeping the dampers on your supply vents open, even in rooms you don't use. If you live in a large home and want to have more precise temperature control across various rooms, instead of closing vents, consider zoning your system.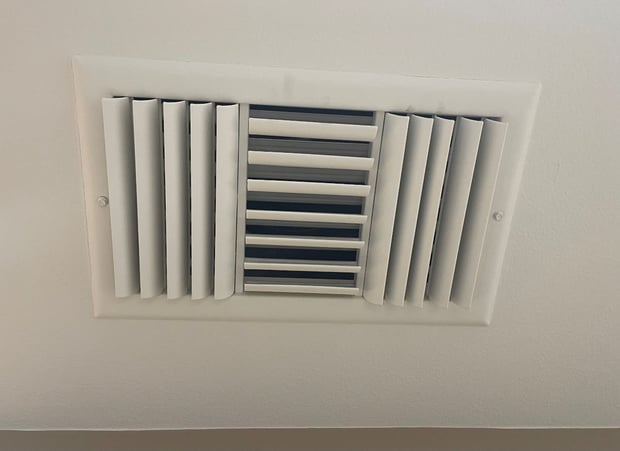 Keep the dampers open on all your supply vents (pictured above)
Tip #3: Schedule professional maintenance
One of the best things you can do for your HVAC system is schedule professional maintenance. During a maintenance visit, a professional will tune-up your system and catch problems ahead of time. This can reduce the chance that you'll be stuck with expensive repairs in the middle of summer.
Besides fewer repairs, professional maintenance also gives you benefits such as:
Lower cooling bills: A tune-up helps your system run more efficiently, which means you'll enjoy lower cooling bills throughout the summer.


More comfortable indoor temperatures: Maintenance helps your AC circulate air evenly throughout your home, which results in more comfortable indoor temperatures.


Keeps your HVAC warranty valid: Many HVAC equipment manufacturers will void their parts warranty if there is no proof the system was regularly maintained by a professional.
At Burgeson's, we offer an annual maintenance plan which includes one combined, 22 point maintenance visit per year for your HVAC system. Plus, maintenance plan members receive exclusive benefits such as:
15% discount on HVAC repairs
No after-hours or holiday service fees
No diagnostic charges on equipment covered by contract
And more
Learn more about the benefits of joining a maintenance plan by reading our blog, "Why You Need an HVAC Maintenance Contract."
Tip #4: Have a professional install a protection kit
In addition to a tune-up, you may also consider installing a protection kit for your AC system. A protection kit consists of various safety devices that protect your AC equipment and family during emergencies.
At Burgeson's, we offer the following safety devices in our HVAC system protection kit:
Single-phase voltage protection device: This device keeps your HVAC equipment safe from potential damage caused by power surges. In our protection kit, we include two single-phase voltage protection devices: one for your AC and another for your heating system.


Overflow safety device: Every summer, we receive countless calls from customers who experience water leaking from their AC system's indoor equipment. An overflow safety device shuts down your AC system if it detects too much water building up (generally due to condensate drainage issues), which protects your system and home from potential water damage.


Smoke and CO detectors: In addition to keeping your HVAC equipment safe, you should also consider the safety of your family by having reliable smoke and CO detectors in your home. In our protection kit, customers can choose either 3 smoke alarms or 1 CO alarm.
Ready for professional maintenance and/or a protection kit?
Call 909-792-2222 or contact us online for more information about our AC maintenance services and protection kits. When you hire Burgeson's, you can count on first-class workmanship and 5-star customer service for every HVAC project.
Related reading